Becoming an interior designer is quite an accomplishment, so anyone desiring to embark on this career should first go to school to learn the basic. Some people believe it is relatively easy to design a beautiful room, but a professional designer knows it takes a lot of knowledge to do the job right.
The correct use of color, lighting, furniture styles and fabric are essential in creating a beautiful and comfortable environment within a room. While various color palates may be used throughout a home, the colors in adjoining rooms should be complimentary and create a flow through the home.
While there are interior design schools in various locations in the country, there are also online courses that students are able to take. There are a total of eleven online courses offered by the prestigious NY Institute of Art & Design. Students are able to receive their interior design certification by taking these online courses. For those students who are not able to enroll full time, this is a great advantage.
Interior design schools offer courses that prepare their students for a career in residential, commercial or interior product design. Students may choose to focus on one or all of these disciplines. Students studying design may focus their design creativity on historical, current or future trends that help them develop solutions that are innovative and functional.
     
There are many creative and artistic people who have an interest in following an interior designer career, but most of them are limited to designing the interior of their own home. The people who go to design school or take online courses to receive certification are able to work in an industry where they are able to use their creativity in an interesting and lucrative career.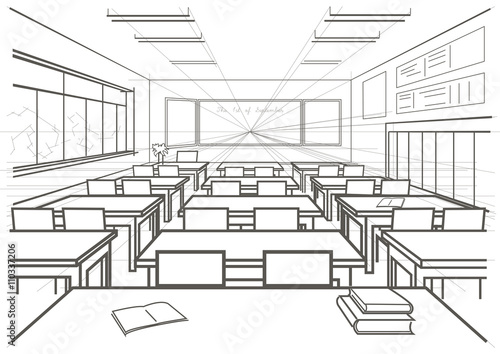 Once a student of interior design has received their certification they are most likely to be hired as a design assistant and will be working with a team on various projects. The experience they gain during this time is really a continuation of their education since hands-on experience is a valuable learning tool.
After working as a design assistant, the student may advance to project designer, job captain or a visualization specialist as well as other specialties. All of these classifications work together on a design team; working mostly on substantial commercial projects.
Completing the courses of study required to become certified as a professional interior designer is not the end of their education. The interior design field is continually evolving so they should take additional courses throughout their career.  Architecture courses are sometimes included in the curriculum of interior design schools since students benefit from the concept of space usage.
Becoming an interior designer is the desire of some creative students, but not everyone has the ability to finish the course. Fortunately, there are various supporting careers such as drafting, rendering of drawings, color theory and home renovation. The annual income of a professional interior designer varies according to the area they work in, and ranges between $48,000 and $90,000.